Afflicted Singer David Osmond, 'Symbol Of Hope' For MS Community
This post was originally produced for Forbes.
Singer David Osmond, who himself has MS, recently received the "Can Do Award" from Can Do MS, a national nonprofit working to empower people with MS.
According to a Can Do MS, Osmond performed at a gala in his honor on October 23, 2014 where $189,000 was raised for the nonprofit.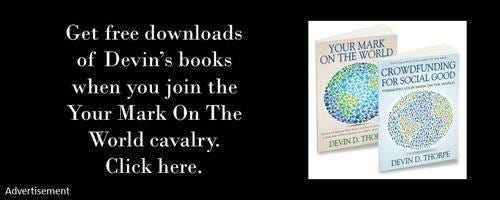 "I'm beyond humbled and honored to receive the Can Do Award," said Osmond. "I know firsthand how essential role models are in overcoming difficulties in life and I'm excited to serve as one in the MS community."
Osmond, whose father Alan Osmond is one of the famous Osmond Brothers; he was forced to retire early due to MS. The younger Osmond says he lives by words his father spoke, "I may have MS, but MS does NOT have me."
On Tuesday, November 25, 2014 at 4:00 Eastern, Osmond will join me for a live discussion about his award, his career and living with MS. Tune in here then to watch the interview live.
More about Can Do MS:
A national nonprofit organization, Can Do MS is a leading provider of innovative lifestyle empowerment programs that empower people with MS and their support partners to transform and improve their quality of life. Can Do MS achieves its mission through delivery of programs and services to people with MS and their support partners, equipping them with the expanded knowledge, skills, tools and confidence to adopt healthy lifestyle behaviors, actively co-manage their disease and live their best lives.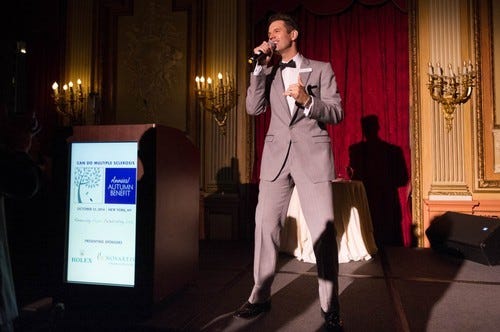 David Osmond
Osmond's bio:
About David Osmond and 2014 Honoree for Can Do MS's Autumn Benefit

The Osmond family is world-renowned for its show business legacy. But for one Osmond, following in the footsteps of his family meant overcoming a personal struggle with a lifelong condition – multiple sclerosis (MS). Can Do Multiple Sclerosis (Can Do MS) honored the inspiring David Osmond, a singer-songwriter and member of the world-famous Osmond family, with the 2014 Can Do Award at its Annual Autumn Benefit on Thursday, October 23, 2014, at New York's Metropolitan Club. All funds raised at the Autumn Benefit will go towards Can Do MS's lifestyle empowerment programs.

David Osmond has show business in his genealogy as part of the world famous Osmond family, and continuing in the family business was a natural progression. Being the 4th son of Alan and Suzanne Osmond, David grew up in the spotlight, as his father Alan was the oldest, and therefore the leader of the Osmonds (Alan, Wayne, Merrill, Jay, Donny, Marie, and Jimmy).

Every family has challenges to overcome, and the Osmond Family is no exception. When David's father, Alan, was diagnosed with MS, it led to his early retirement from the performing Osmonds. Shockingly, David was forced to put his career on hold, due to his own diagnosis and physical battle with MS. David followed his father's own words of wisdom: "I may have MS, but MS does NOT have me," and has been able to become a symbol of hope to the MS Community.
Remember to "join the cavalry" by subscribing to Devin's content here.
The post Afflicted Singer David Osmond, 'Symbol Of Hope' For MS Community appeared first on Your Mark On The World.