AEIF 2.0: Accelerating Social Impact Through Crowd-funding
The U.S. Department of State and RocketHub, an online crowd-funding platform, have partnered to support innovative solutions to some of the world's toughest challenges by accelerating projects awarded by the Department's Alumni Engagement and Innovation Fund (AEIF). U.S. exchange program alumni have built leadership skills and relationships that enable them to make a difference in their home communities. AEIF alumni will now be able to find alternative funding and investment options beyond U.S. government support for their projects.
RocketHub's crowd-funding platform is a space where large amounts of people submit small amounts of money to projects promoted online. By leveraging RocketHub's platform and educational tools, AEIF-awarded alumni will maximize their projects' potential to tell their stories, build the capacity of their organizations, engage local communities, and develop sustainable solutions. Titled "AEIF 2.0," this new initiative will provide visibility, support sustainability, and accelerate the social impact of these alumni projects.
AEIF awards up to $25,000 to winning teams of exchange program alumni to fund projects on issues such as education, gender, the environment, development, women's training, entrepreneurship, and interfaith understanding, among others. Through the annual AEIF competition, the U.S. Department of State has supported more than 150 alumni initiatives in more than 80 countries.
Potential funders, industry leaders, and other supporters can follow the initiative at #impactideas. Individual alumni campaigns are expected to go live in mid-July. For more information on AEIF 2.0, please visit http://eca.state.gov/highlight/innovative-support-innovative-solutions.
Remember to "join the cavalry" by subscribing to Devin's content here.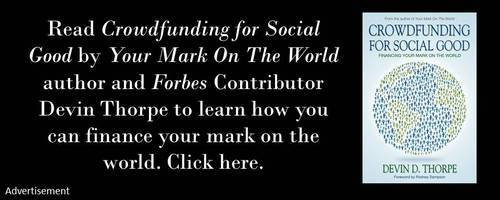 The post AEIF 2.0: Accelerating Social Impact Through Crowd-funding appeared first on GoodCrowd.info.