A Polio Survivor Appreciates Work Done By Rotary International
Guest post from Alem Mumuni, Ghanaian Paralympian cyclist, founder of the Alem Foundation and Rotary spokesperson fighting polio.
Having overcome all challenges despite the physical, political, social and cultural situations and today I am a paralympian, farmer, professional footballer and an ambassador for polio and persons with disabilities.
Born in 1983 into a peasant family living in Garu Upper East region of Ghana, I contracted polio in 1985 when polio outbreaks were common with approximately 350,000 to 400,000 cases being reported yearly. That year rotary embarked the eradication of polio in the world.
Today my sincere thanks goes to Rotary International, the founder of Rotary (Paul Harris, and Bill and Melinda Gates foundation for their efforts and hard work, the world is now near 100 percent polio free (except Nigeria, Afghanistan and Pakistan ). I am happier than one can think of just because sooner than later children from deprived communities like mine, not even the indigent will suffer from this very 110% preventable contagious disease. Apart from natural causes, the next generations will not crawl for 8 years like I did just because of negligence or ignorance.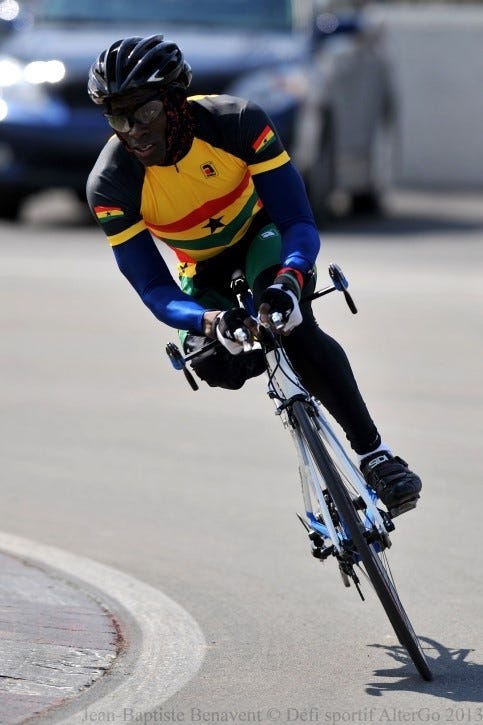 Alem Mumuni
However, there is still more to do for the victims. So much advocacy and lobbying has been done over the years, yet the socio-economic, cultural, and political situations of Persons With Disabilities (PWDs) in general have not improved in any significant way. We have been left out far too long. Right from the family level, our education is sacrificed for the so-called "able children."
Again, we compete on an uneven ground, we being already disadvantaged. This normally reminds me of the question, how can PWDs withstand the inequitable competition in an environment full of institutional, attitudinal, and environmental barriers?
Besides, the erroneous societal equation of disability with inability ill persons expressed in various local dialects, addition to the attitudinal, institutional, and environmental inaccessibility to education, training, information, and employment constitute a body of discrimination against and sometimes an exclusion of PWDs from profitable human ventures.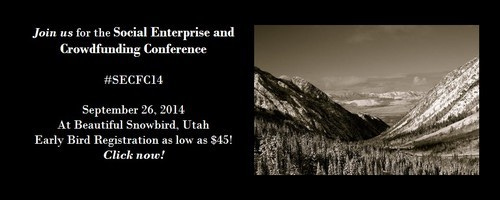 Moreover, people who should know better discriminate.
Bear in mind that the world suffers a lot not because of the violence of the bad people but because of the silence of the good people.
Notwithstanding, I believe that education is the biggest tool to eradicating poverty, improve disability equality and beat diseases like polio, hence, I call on the world to have a second thought of provision of education for all. For example, in Ghana the positive effects of education has consistently correlated to better quality of life. Precisely, access to better education and health services has contributed to increase literacy rates, higher income per capita, higher life expectancy but most importantly eradication of diseases like polio.
Again, no doubt that when PWDs are empowered, it will help them gain the requisite psychological re-adjustments to function meaningfully in the society rather than as 'social parasites,' hence restoring the human dignity of PWDs.
In fact, the prejudiced, stigmatized, marginalized, and discriminated against will rise to the pinnacle of life as an international ethical leader and that requires some efforts, determination and courage. By doing so, the future of PWDs, which looks grim, will eventually reach where those who have socio-economic and political means will be.
Finally, as a survivor, I believe that God has empowered me to be an ambassador for the next generation.
With the deepest gratitude, I wish to thank all Rotarians and concern citizens a happy 32nd Anniversary, coming into the lives of all children in the world. Your journey and support to end this very preventable disease lit a burning fire within my desire. I have walked in the presence of your greatness and honour you all.
When you believe in others and give them a positive reputation to uphold, you can help them become better than they think are.
Thank you
Alem Mumuni – Founder (Alem Foundation)
Remember to "join the cavalry" by subscribing to Devin's content here.
The post A Polio Survivor Appreciates Work Done By Rotary International appeared first on Your Mark On The World.