A Leader Fighting For Children By Fighting Against Their Diseases
Robert Selliah, PhD, is leading American MedChem Nonprofit Corporation to seek cures for rare childhood diseases.
On May 14, 2014 at 5:00 Eastern, Robert will join me for a live discussion about his work to save children.
Tune in here then to watch the interview live.
You can download an audio podcast here or subscribe via iTunes.
More about American MedChem:
American MedChem Nonprofit Corporation (AMC) is a social enterprise in the area of pharmaceutical R&D, with a charitable purpose to serve the unmet needs for safe and effective new medicines for children suffering from rare or neglected diseases. Drug discovery research in childhood rare and neglected disease is essentially ignored by the extant commercial pharmaceutical R&D and risk capital for obvious reasons of ROI. But children who are sick need safe and effective medicines, to be healed from their serious diseases, live a good quality of life as they grow up, and contribute positively to society. The fact is that only systematic drug discovery R&D can bring forward drugs to treat any disease or any population size; drug discovery R&D is the only hope for kids and their families afflicted with serious and life-threatening rare or neglected diseases. AMC will serve the needs of this patient population through a collaborative research model aimed to expedite the translational research to discover new drug candidates, and share the success and risks with its collaborators. AMC will carry out drug discovery research in collaboration with leading academic research investigators and institutes, thus synergizing the translation of biological discoveries to drug candidates for testing in the clinical stage and approval by FDA. AMC is an IRS approved 501-c-3 public charitable organization, with research laboratories in Salt Lake City, Utah.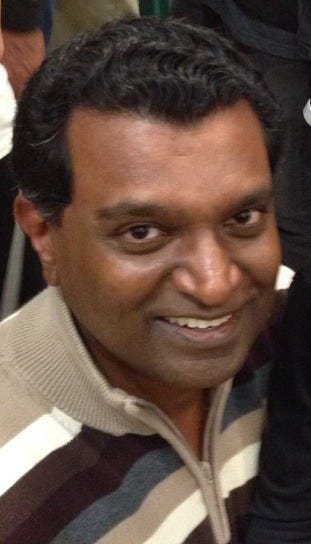 More about Robert Selliah:
Robert Selliah, Ph.D., is the Founder, President & CEO of American MedChem Nonprofit Corporation. Dr. Selliah is an experienced pharmaceutical R&D professional who has turned to social entrepreneurship with a vision to provide much needed safe and effective modern medicines for children afflicted with rare or neglected disease. Dr. Selliah has more than 18 years of experience in technology, leadership, and management in drug discovery, medicinal chemistry, and preclinical development in the United States and the global pharmaceutical and biotech sector. He was most recently vice president of Medicinal Chemistry at SAI Advantium Pharma in India, where he led a group of over 200 scientists. Dr. Selliah is a co-inventor of two clinical development candidates—PRLX93936 (oncology, Prolexys) and AL12182 (glaucoma, Alcon)—and several preclinical candidates, and he contributed to the discovery and development of Travatan®, a marketed prostaglandin drug for glaucoma. He currently serves as a consultant to early-stage biotech companies in the U.S. Dr. Selliah received his B.S. (Special Honors in chemistry) and Ph.D. (synthetic organic chemistry) degrees from The University of Texas at Austin.
The post A Leader Fighting For Children By Fighting Against Their Diseases appeared first on Your Mark On The World.