100,000 US Children Are Victims of Trafficking Annually
Every year in the United States 100,000 children are victims of sex trafficking.
Everyone's Kids is a nationwide campaign to raise money and awareness about the plight of these kids. Razoo will host a nationwide, one-day crowdfunding giving day to raise money to bring an end to this tragic practice on September 16, 2014.
On Thursday, August 7, 2014 at 7:00 PM Eastern, Lesley Mansford will join me for a live discussion about the campaign. Tune in here then to watch the interview live.
You can download an audio podcast here or subscribe via iTunes.
More about Everyone's Kids:
On September 16, 2014, individuals, fundraisers, and nonprofit organization will unite for Everyone's Kids, Everyone Gives Day, a national, 24-hour giving day that will mobilize hundreds of organizations and thousands of people on a single day across the country to help fight child trafficking in the United States.

At TED 2013, a group of influencers were challenged to tackle the issue of domestic child sex trafficking. On March 17th, 2014—one year later—the Everyone's Kids, Everyone Gives campaign was launched to raise much needed funds for the nonprofits who work to combat trafficking every day. The campaign includes a Razoo Day of Giving, a national public relations campaign, and powerful public service announcement that will raise awareness of this important issue, and inform the public about the National Human Trafficking Resource Center Hotline.

Everyone's Kids, Everyone Gives is a national initiative that includes partners from the technology and media industries who have joined forces with leading nonprofit organizations such as Polaris Project and Walk Free (among several others) in order to fight the illegal enslavement of an estimated 100,000 children annually who are trapped in the U.S. commercial sex trade.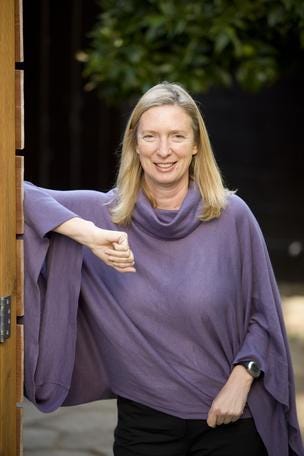 Lesley's bio:
Lesley Mansford is the co-founder of Everyone's Kids and the former CEO of Razoo, the fastest growing crowdfunding platform for causes, with over $230M raised for nonprofits. She is a seasoned CEO, marketer and entrepreneur with over 20 years of experience in interactive entertainment with companies like Electronic Arts. She was co-founder and COO of pogo.com, the largest online casual games community acquired by EA in 2001. In the same year she received the Superstar award from Ad Age.

Lesley speaks regularly on the power of online to democratize philanthropy. She is a powerful advocate around issues like women's entrepreneurship and child sex trafficking in the US. Her board positions have included The Leukemia and Lymphoma Society, The Leadership Institute for the Ecology and the Economy and Women's Initiative for Self Employment.
Remember to "join the cavalry" by subscribing to our content here.
The post 100,000 US Children Are Victims of Trafficking Annually appeared first on Your Mark On The World.